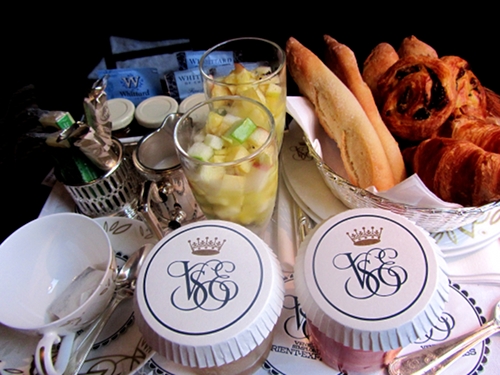 Traveling through modern Europe in these economic troubled times, the polarization of wealth has become more and more obvious. The sumptuous richness of the top locations are a complete flip side to the 'third world' poverty of the crumbling city slums.
The Venice Simplon-Orient-Express is a private luxury train service that travels from London to Venice. Traveling on the Orient Express across Europe is a romantic, nostalgic and luxurious experience.
The craftsmanship that went into creating the original carriages would be very difficult to replicate – inlaid wood, frosted glass reliefs and chromed fittings. These wonderfully engineered pieces of railway rolling stock date back to the 1920s and 1930s. The whole ensemble oozes history.
Gwen – a carriage – beautiful
First class kitchen car, 20 seats, built 1932 by Metropolitan Cammell Carriage and Wagon Co. Ltd for the Brighton Belle. In 1948 was used, with sister car Mona, to convey Queen Elizabeth (later the Queen Mother) to Brighton. Brighton Belle service withdrawn in 1972. Preserved as a restaurant at The Horseless Carriage, Chingford, Essex, and later at the Colne Valley Railway, Castle Hedingham, Essex. Acquired by VSOE in 1988 and joined British Pullman Train in 1999. Decoration: Pearwood shell motif on English walnut.
We would like to offer you the chance of becoming a guest writer on sitemaps-xml.com ! This site is in the top 5 in Online Marketing B…

Somedays the words you need to discribe a product or service vanish out of your head. Where do these words go? No matter how hard you try …