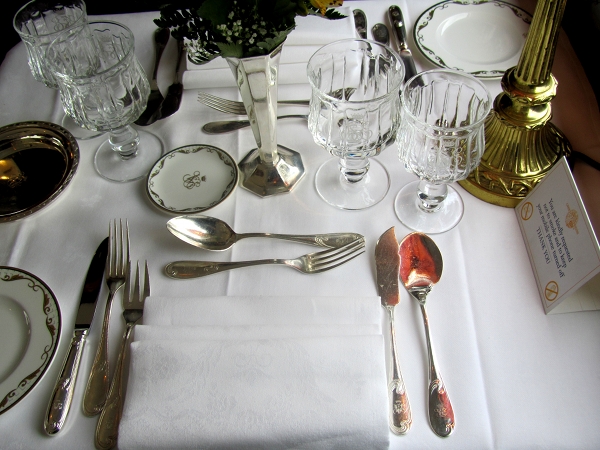 Science fiction has always teased us with the possibility of 'going back in time', to explore, touch and experience history. Well it might not be physically possible to do this but you can hark back to the days when style, design, service and quality were the standard offerings.
The Venice Simplon-Orient-Express is a private luxury train service that travels from London to Venice. Traveling on the old Orient Express route across Europe.
The train rolling stock dates back from the 1920s and 1930s and are all carefully restored but still extremely practical for modern living – you can even charge your iPhone or iPad. The craftsmanship that went into creating the original carriages would be very difficult to replicate – inlaid wood, chromed fittings and Art Deco, René Lalique frosted glass reliefs. These wonderfully engineered carriages give the traveler a romantic, nostalgic and luxurious experience that oozes history.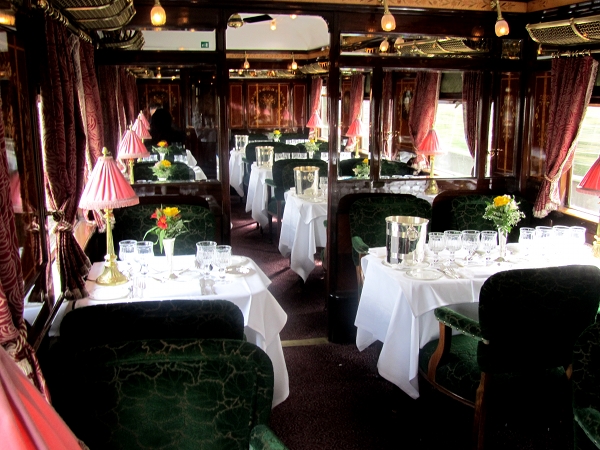 Each sleeper cabin has an original washbasin cabinet, having hot and cold running water – there is a little storage, mirrors and places to store your toiletries, all confined into a space smaller than a single wardrobe – economy of space and design, complete with soft towels and crisp linen but again incredibly modern and contemporary, functional and of the now, they would easily slot into a small, modern apartment or bedroom and not look out of place.
Dining car 4110, which is named 'Etoile du Nord' has lusciously covered green chairs, that are possibly the most comfortable seats you will ever sit in and veneered panels with beautiful marquetry in the continental style on the walls. Eating is a total sensual and sensory pleasure and delight – traveling on the Orient Express is like being in a dream…
More images of interior of Orient Express
We would like to offer you the chance of becoming a guest writer on sitemaps-xml.com !
This site is in the top 5 in Online Marketing Blogs in the
Ebuzzing
charts and top 25 in Technology Blogs.
Technorati
Top 5 Small Business Blogs, Top 100 Business Blogs, Arts Blogs and Green Blogs during 2011 / 2012
Promote your site or product by simply filling in the form
here
with a brief promotional text (html code should not be used) and we will add a link to your website. We will not place any other links on your page and do not expect any reciprocal linking in return.
…sitemaps-xml.com posts also appear on several other websites.
Related articles